Leasing
Available Space
Please contact us for a detailed site plan and property book. An overview of the property may be downloaded below.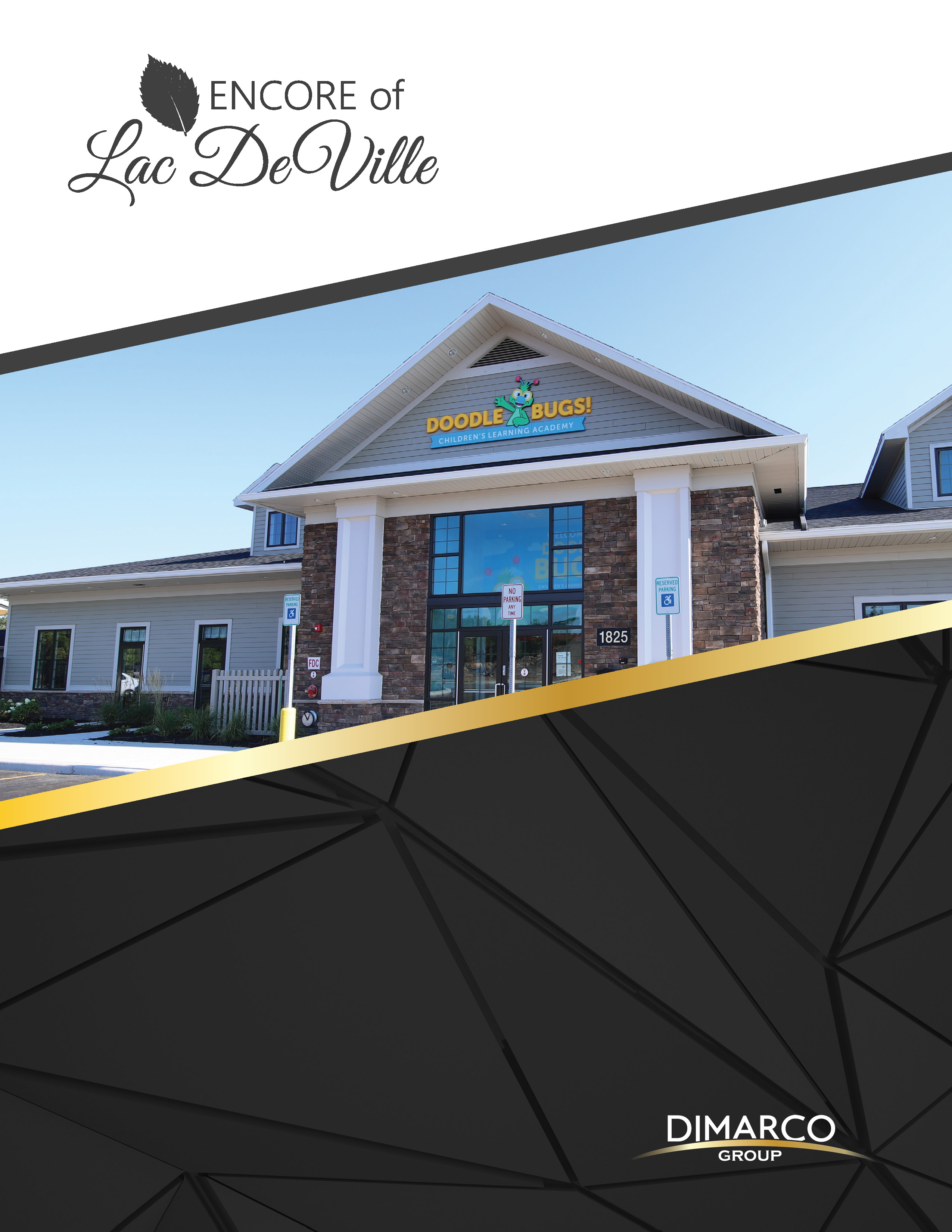 Property highlights
Approved development for medical offices, retail and 2 pad locations with drive-thru.
Signalized intersection across from Tops-anchored shopping center.
85,000 sf medical office/retail development on 11 acres in the Town of Brighton.
11,600 sf Doodle Bugs! daycare.
One 52,000+ sf or two (24,000 and 26,000 sf) medical office buildings.
9,200 sf multi-tenant retail/restaurant pad and 2 out-parcels with approved drive-thru fronting S. Clinton Avenue.
Large daytime population with dense office and medical/office developments in the area.
Shoppes at Lac De Ville shopping center across the street - 140,000 sf Tops-anchored center with CVS, Mesquite Mexican Grill, Lifespan, Liberty Wine & Liquor, Feet First and others.
McQuaid High School (private boys school grades 6-12 ) - 900 students and employees across the street.
---
See Available Space at other DiMarco Group Properties:
Properties Currently Being Developed:
Our Advantages
Professionalism and Performance
Baldwin Real Estate Corporation, a DiMarco Group company, offers the highest quality service and performance to its tenants.
Focus on Client Objectives
We want you to be successful in your new retail location. We promote your business and drive traffic to the plaza through channels such as our website and Facebook page.
Honesty and Integrity
Baldwin Real Estate Corporation and DiMarco Group conform to a high level of ethical and professional responsibility.
---

Thank you for your interest in Encore of Lac De Ville, a DiMarco Group property.
DiMarco Group Headquarters
1950 Brighton Henrietta Town Line Rd.
Rochester, NY 14623
585.272.7760
---
For Leasing Information Contact:
Paul Foti
leasing@dimarcogroup.com
585-672-5000